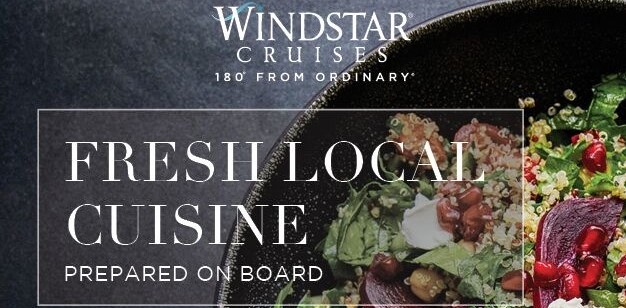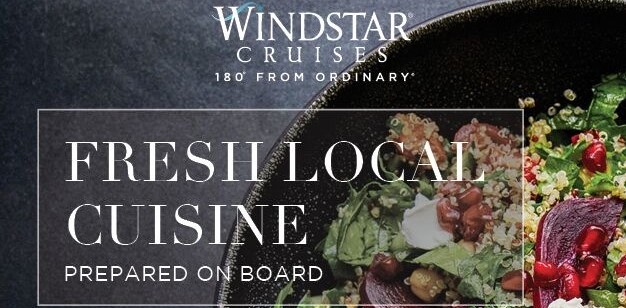 Imagine going on a grocery trip with your favourite chef to pick out ingredients for dinner at a local market, and then learning techniques that they use to create a perfectly seasoned dish, where the flavours sing in harmony and notes of spices spark off your tongue…
Imagine tasting wine from a storied vineyard with a sommelier and comparing it to others in the region in a tasting before heading to that very same vineyard the next day…
All this and more is on offer thanks to the ambitious partnership between the James Beard Foundation and Windstar cruises.
Together they are bringing culinary events, demonstrations and restaurant menus to the seas, giving Windstar guests the opportunity to indulge in memorable meals prepared with locally sourced ingredients by some of the world's most recognised culinary talents – an experience that's 180 degrees from ordinary.
Each Windstar James Beard Culinary themed cruise features:
Dinner and wine pairing with a James Beard Foundation chef and beverage expert
Demos by the chef of some of their recipes
Shopping at the local market with the chef
Wine, spirits, or beer tastings
Shopping and tours with the sommelier/beverage expert (based on availability)
Scroll down to read about four of these incredible Winstar culinary itineraries and feel free to get in touch with us with any questions you may have.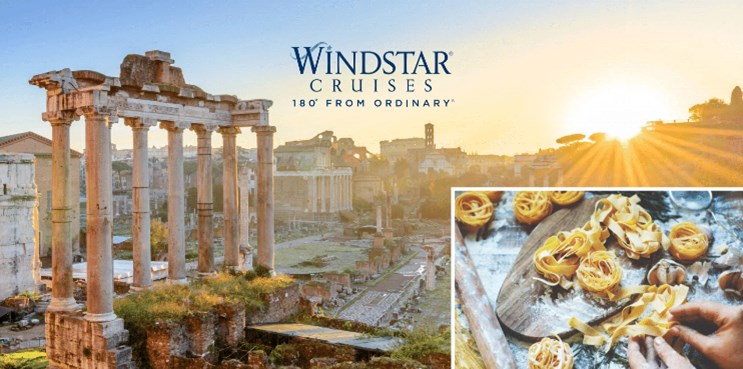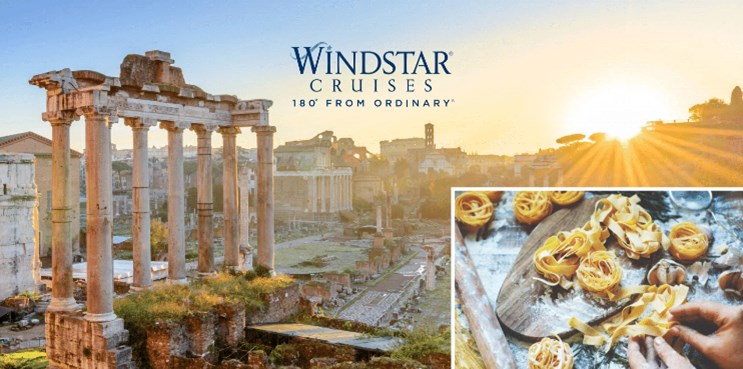 Classic Italy And Dalmation Coast
Wind Surf | 8 Days | Rome to Venice | 14 October 2019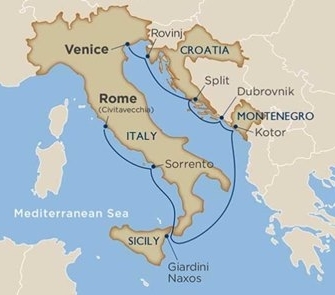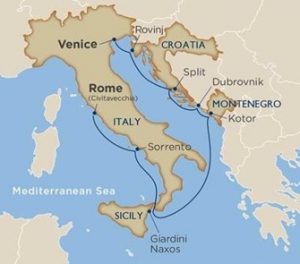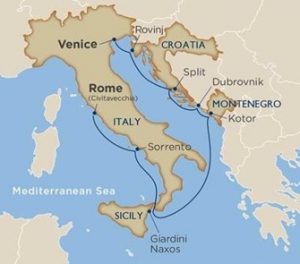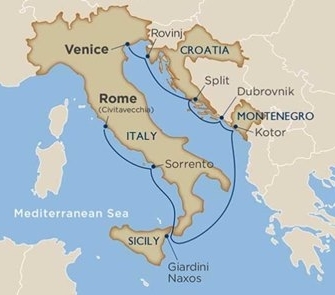 Explore the shores of Italy, Croatia and Montenegro, discovering the charm of Venice, the magnificence of Rome, and the vast beauty of the Dalmatian Coast. Wander down the cobblestone streets of Taormina, travel up the fjord to Kotor and bask in the allure of small ship cruising as you anchor in the heart of your destination while larger ships only pass by!
POPULAR HIGHLIGHTS
Discover the magic of Venice's St. Mark's Square and the majestic Cathedral
Visit the Archaeological Museum in Split, the oldest in Croatia
Tour the Old City and medieval walls in Dubrovnik
Enjoy Windstar's Signature Onboard Barbecue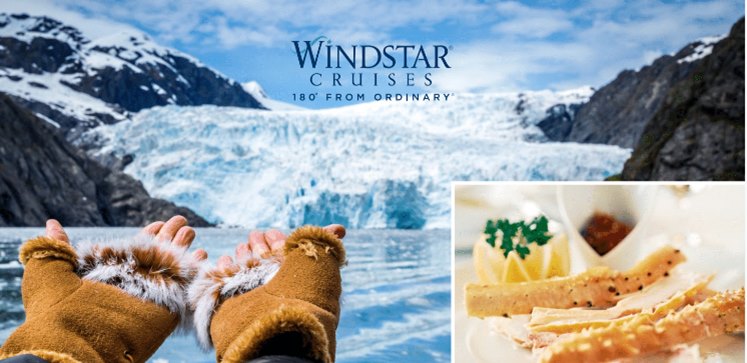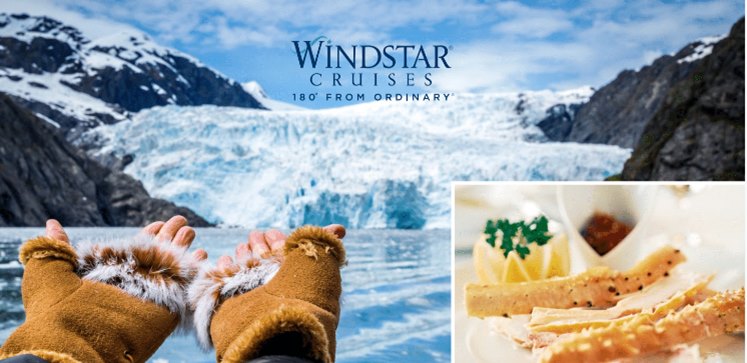 Alaskan Splendours
Star Breeze | 11 Days | Vancouver to Anchorage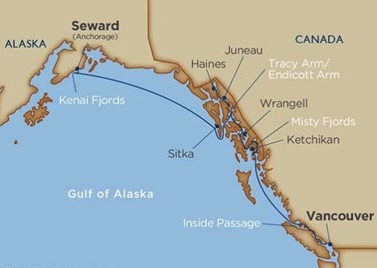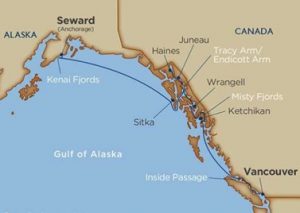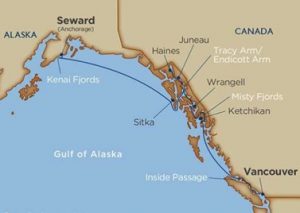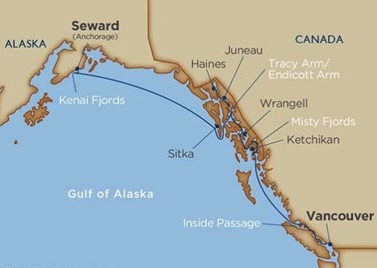 Witness the grandeur of Alaska's premier glaciers: Mendenhall in Juneau, Kenai Fjords' Harding Icefield, Tracy Arm's twin Sawyer Glaciers. Discover Native villages, Russian cathedrals, and Gold Rush history. Thrill as you watch a wild brown bear snatch a struggling salmon or a humpback whale breech off the bow. Cruise Misty Fjords and Kenai Fjords on the lovely Star Breeze, waters beyond the reach of larger Alaska cruise ships.
POPULAR HIGHLIGHTS
Be out on deck for scenic cruising of the beautiful Inside Passage between Vancouver and Anchorage looking for wildlife along the way
Enjoy Point Adolphus, one of Alaska's most popular feeding areas for migrating humpback whales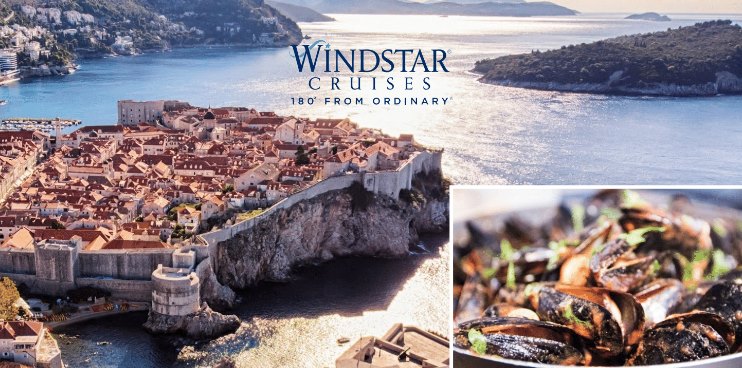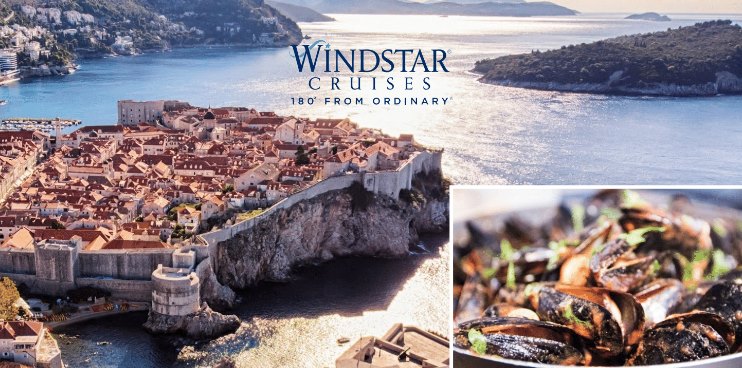 Quintessential Croatia
Wind Surf | 8 Days | Venice to Venice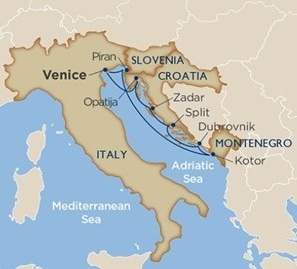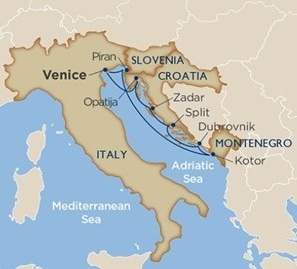 Discover the Croatia that empires have coveted for centuries. Experience the amazing rainbow colors of Plitvice Lakes National Park and Lake Bled's fairy tale island. Wonder Dubrovnik's charming Old Town and Diocletian's Palace. Relax on perfect pebble beaches, explore Piran's Venetian legacy, and savor the taste of fine Croatian wine and wild truffles.
POPULAR HIGHLIGHTS
Gondolas, St. Mark's, and the Bridge of Sighs in Venice
The living history within Split's Diocletian Palace walls
Enter Dubrovnik's medieval city walls and thriving Old Town
The breathtaking view of Kvarner Bay from medieval Moscenic
The natural wonderland of forested Mljet Island from Korcula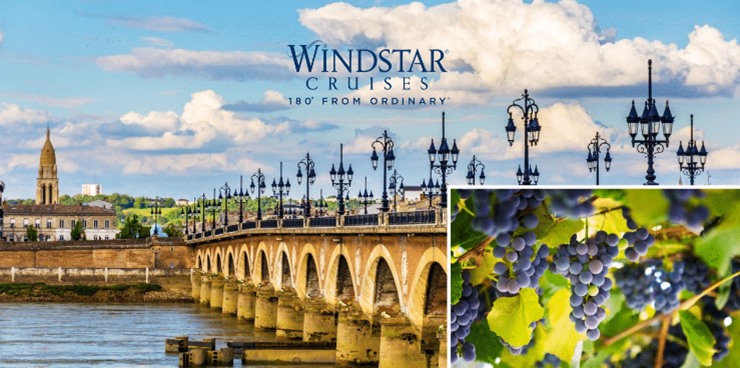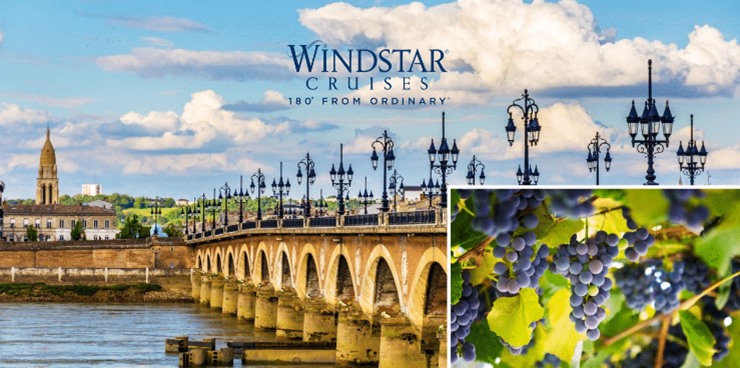 Autumn On The Atlantic Coast
Star Legend | 10 Days | London to Lisbon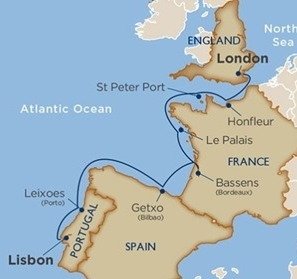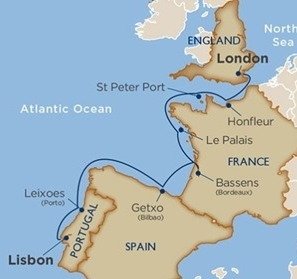 Sip robust red wines from storied French chateaus. This cruise along the coasts of Britain, France, Spain, and Portugal is an ideal getaway for those seeking popular European destinations without summertime crowds. Have an unobstructed view of the changing of the guard at Buckingham Palace and soar above the Medoc vineyards in a helicopter.
POPULAR HIGHLIGHTS
See the famous Bayeux Tapestry and Cathedral from Honfleur
Visit the Guggenheim in Bilbao
Cruise through the Bay of Biscay and up the Garonne River to overnight in Bordeaux
Go oyster tasting in Le Palais
Try the bacalhau (salted cod), the most popular dish in Lisbon, Basque-style tapas or pinchos