Looking to travel to Asia in 2020? Can't decide between the Great Wall, Mt Fuji or cruising Halong Bay? Why choose! Wendy Wu Tours invites you to discover the wonders of Asia with their 2020 Early Bird specials.
Save up to $600 per person on over 50 tours and 500 departures.
Secure your seat today and you'll guarantee you're getting the best availability, across this huge range of tours: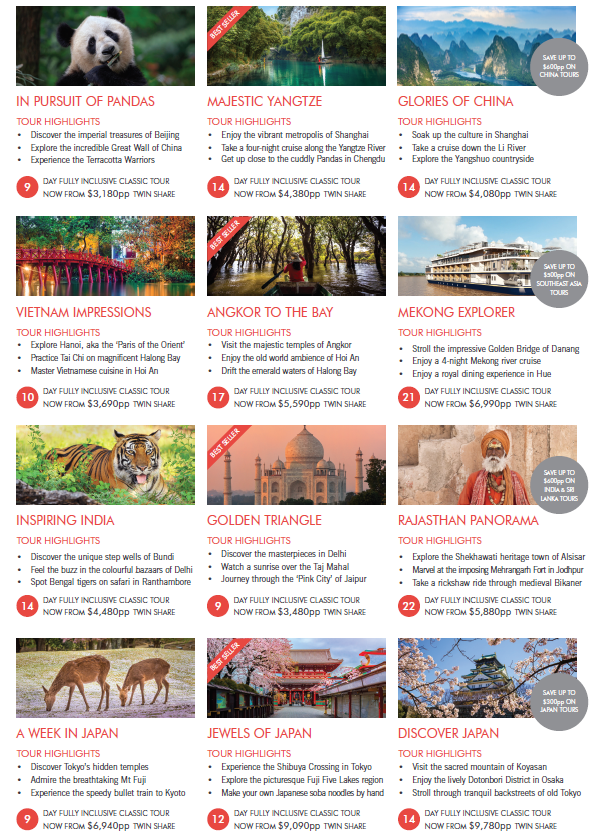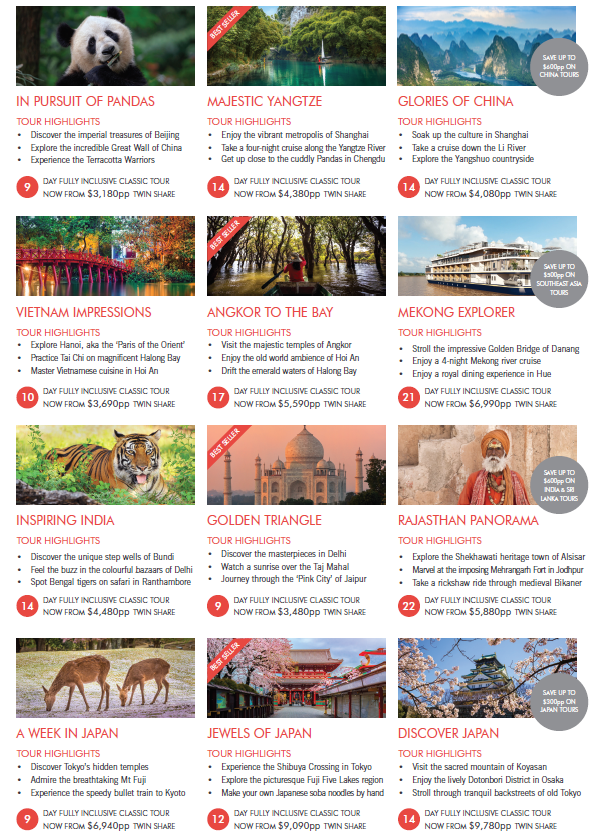 Please contact us today for further information.